Air Blast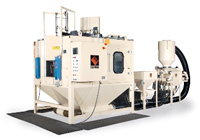 Omni carries air blast equipment to suit a wide variety of applications.

View Industrial Air Blast Equipment View Economy Air Blast Equipment


Products include:
Blast Cabinets
Blast Rooms
Portable Blast Pots
Micro-Abrasive Blasting
Automated Systems
Dry Ice Systems
Soda Blast Systems
Compressors
Wheel Blast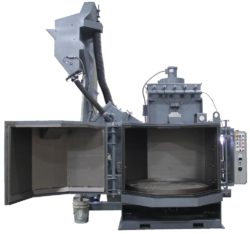 Omni carries a full line of wheel blast equipment and spare parts. We also offer expert inspection, installation and repair services.
View Wheel Blast Equipment
Wet Blast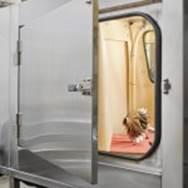 This dust free, deep cleaning method of finishing combines washing and blasting to create the "Wet Tech" process, a water & media slurry driven by a specially designed high volume pump.
View Wet Blast Equipment
Vibratory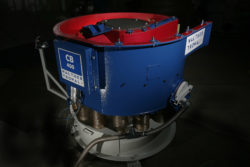 From vibratory bowls to fully customized systems, Omni has the "know how" and resources to find the solution that will meet your needs.
View Vibratory Equipment
Aqueous Cleaning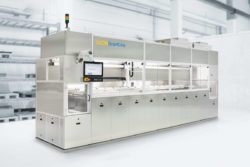 A full line of aqueous cleaning systems are available, including:
Rotary Drum Washers
Multi-Stage Conveyor Washers
Multi-Stage Batch Washers
Customized Washing Systems
Agitation Washers
Ultrasonic Washers
View Aqueous Cleaning Equipment
Coating Systems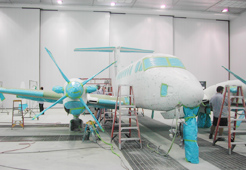 Omni's coating system capabilities include:
Metallization (Manual and automatic)
Industrial Paint Booths
Curing Ovens
Pollution Control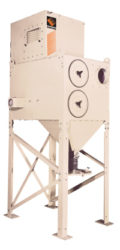 From waste water treatment to sound abatement, Omni will keep you up to date on all of the latest pollution control technologies and assist you with all of your pollution control needs including:
Burn-off Ovens
Wastewater Treatment Systems
Sound Abatement
Used Equipment
Guyson RSSA-8 Blast Finishing System 300/28 Cyclone Reclaim C801W Dust Collector
Automated pressure blaster, cabinet size 54" X 42"
Vertical and horizontal oscillating guns
Cartridge dust collector and cyclone reclaimer
460 Volts 3 phase 60 cycles
The unit has only been in service for three hours. Unit is fully functional and operational, and is currently connected to power and can be used/tested. Cabinet and dust collector in perfect condition – no rust, dents or scratches.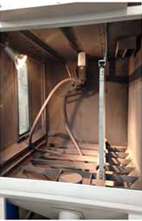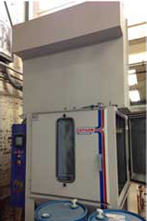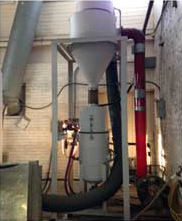 Torit Downflow Dust Collectors (2 Available)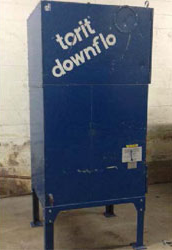 Model #SDF-4
Voltage: 208 – 460 3 Phase
HP: 5
3450 RPM
1200 CFM

These Donaldson Torit dust collectors are in excellent condition and include an integrated Magnahelic gauge. Filter cartridges are not included, but we will quote new filters to properly suite your application.

NOTE: Filters not included. Please call for quote.
Vacublast Cabinet Shell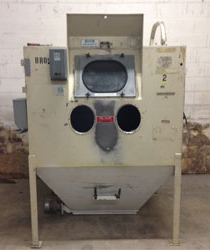 Cabinet Size: 60" wide x 40" tall x 48" deep
Door dimensions: 41" wide x 31" tall
Overall height: 80"

This is a solid blast cabinet shell that can be converted into a pressure or suction blast system. This is a great deal for the do-it-yourself type.
Empire PF-3648 Suction Cabinet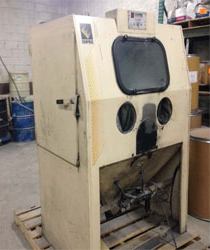 Interior Dimension: 48" wide x 36" deep x 36" tall
Overall Dimensions: 54" wide x 38" deep x 72" tall
Door Opening: 29" high x 32" wide

This is the "workhorse" of the Empire blast cabinet line. System comes without a dust collector, but one can be added on very easily (see pricing below).
Empire PF-7272 Cabinet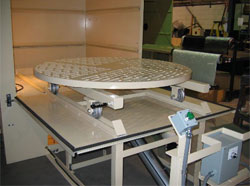 Never been used! This Empire PF-7272 Cabinet with heavy duty turntable can be configured as either a pressure or suction blast system. You can also purchase "As Is" which includes the cabinet, turntable, drawbridge style door and all electronics.
Interior Dimension: 72" wide x 72" deep x 62" tall
Overall Dimensions: 74" wide x 78" deep x 89" tall
Door Opening: 58" high x 64" wide
PRICE: Call For Pricing and System Options